The much-loved Ararat Town Hall is a highly utilised community venue and regional tourist destination. The Town Hall holds pride of place in the community, with both the building and its subsequent service to the Ararat community representing significant local civic and cultural heritage. Its high-profile location serves as a centre-piece of Ararat's rural municipality of 12,500 people, and is a well-known landmark and cultural destination across the region.
The Town Hall evolved from a series of market sheds in the late 1860s to a permanent building in 1899.  It has long been the centre of the civic life of the community.  In 1979, the building was renovated and reopened as a performing arts centre and regional gallery. In August 2018 the Town Hall was reopened following completion of the ambitious Ararat Arts Precinct Redevelopment Project. This $7.735 million project was funded by all tiers of government. The Victorian Government committed $5.2m to support the project, and the Australian Government has committed $945,000 through the National Stronger Regions program. A community campaign raised $232,000 through donations and fundraising.
The Town Hall's performing arts program primarily focuses on supporting the local community, presenting an annual program of quality touring works from a range of disciplines from circus, to theatre to fine music. The program is further complimented by seasons by local ensembles including the Ararat Music Comedy Society, Ararat Theatre Company, the Ararat Eisteddfod and annual concerts by local dance schools. Further to these, the venue is heavily utilised by community and civic functions, local schools and commercial hirers.
Contact
Ararat Town Hall, corner of Barkly and Vincent Streets, Ararat
Mailing Address
P.O. Box 246, Ararat 3377
Contact Number
(03) 5355 0900
Email
[email protected]
ABN
92 492 188 087
Partners & Supporters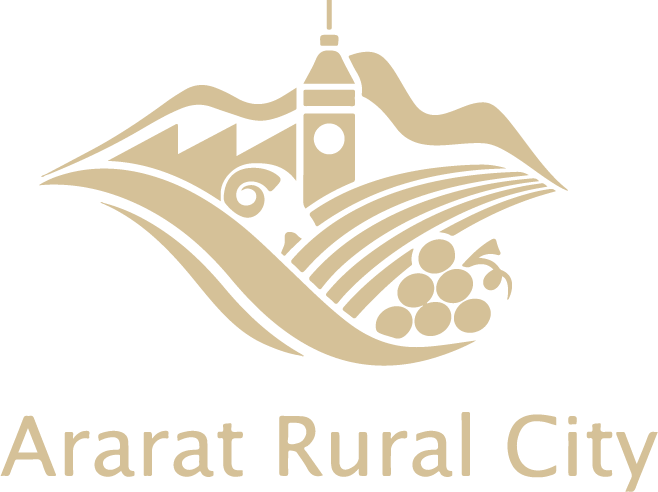 Newsletter