Hiring Information
The Ararat Town Hall has numerous areas available for hire for your next function, whether it be a theatre production, wedding, meeting, conference, party, dinner. Talk to us about your hiring requirements.
Venue Enquiries
Venue enquiries including inspection of hire spaces can be made by appointment – Contact Us here.
Office Hours
Tuesday through to Friday from 10:00am – 4:00pm Closed public holidays
Auditorium
This room can be utilised as a large space for such events as concerts, theatre productions, cabaret, formal balls and expositions. Due to flexibility of auditorium lay outs, a vast array of set up options are available, making it possible to configure it in such a way as to reduce the size utilised, thus providing a cosy and comfortable setting. For shows such as concerts or seminars, we can comfortably seat up to 500 people. For theatre productions, which are usually performed on the floor in front of the retractable seating, usual arrangements allow for 243 people, but increased numbers can be accommodated if the performance takes place on our modular stage (although this can restrict movement of actors, scenery and piano use). Two large dressing rooms and a spacious green room are available.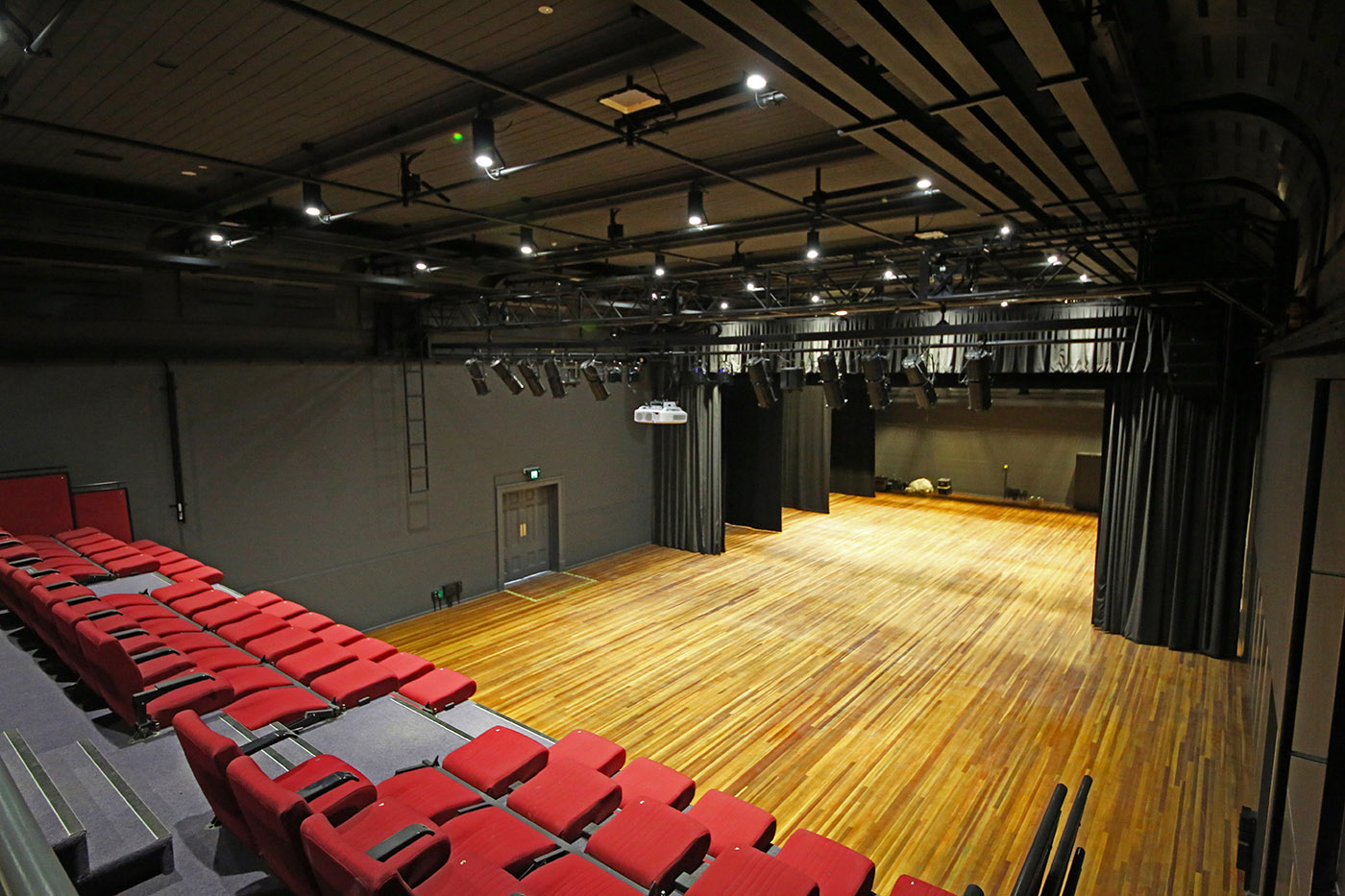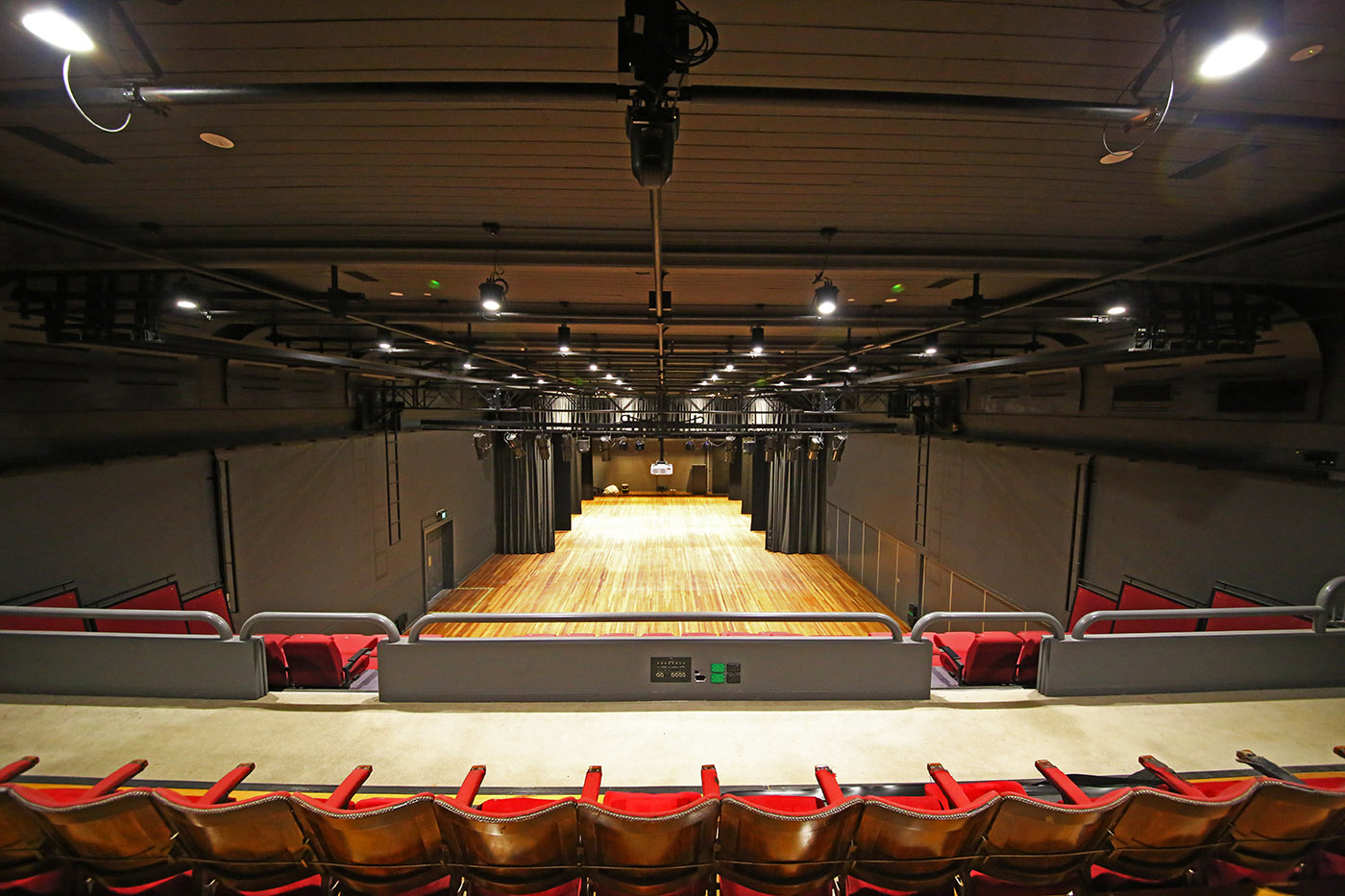 Supper Room
An area which is adjacent to, and smaller in size, than the auditorium. The Supper Room can be used as a dining room, meeting room, training room, auction room, and also as an extension of the auditorium when extra space is required.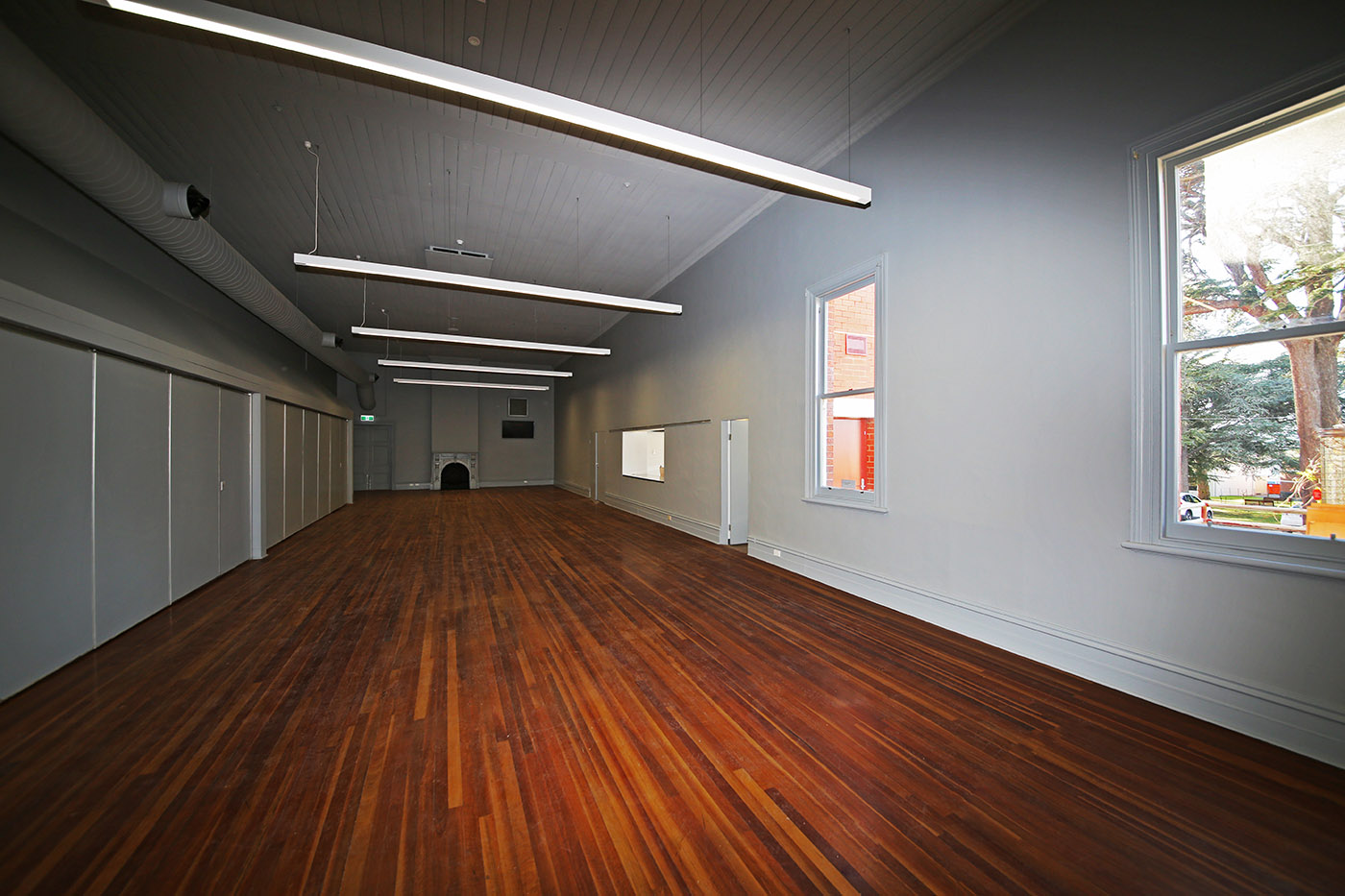 Foyer
This area is often used for smaller meetings, auctions and receptions. The foyer houses a new bar, ticket box, cloaking area and lounge.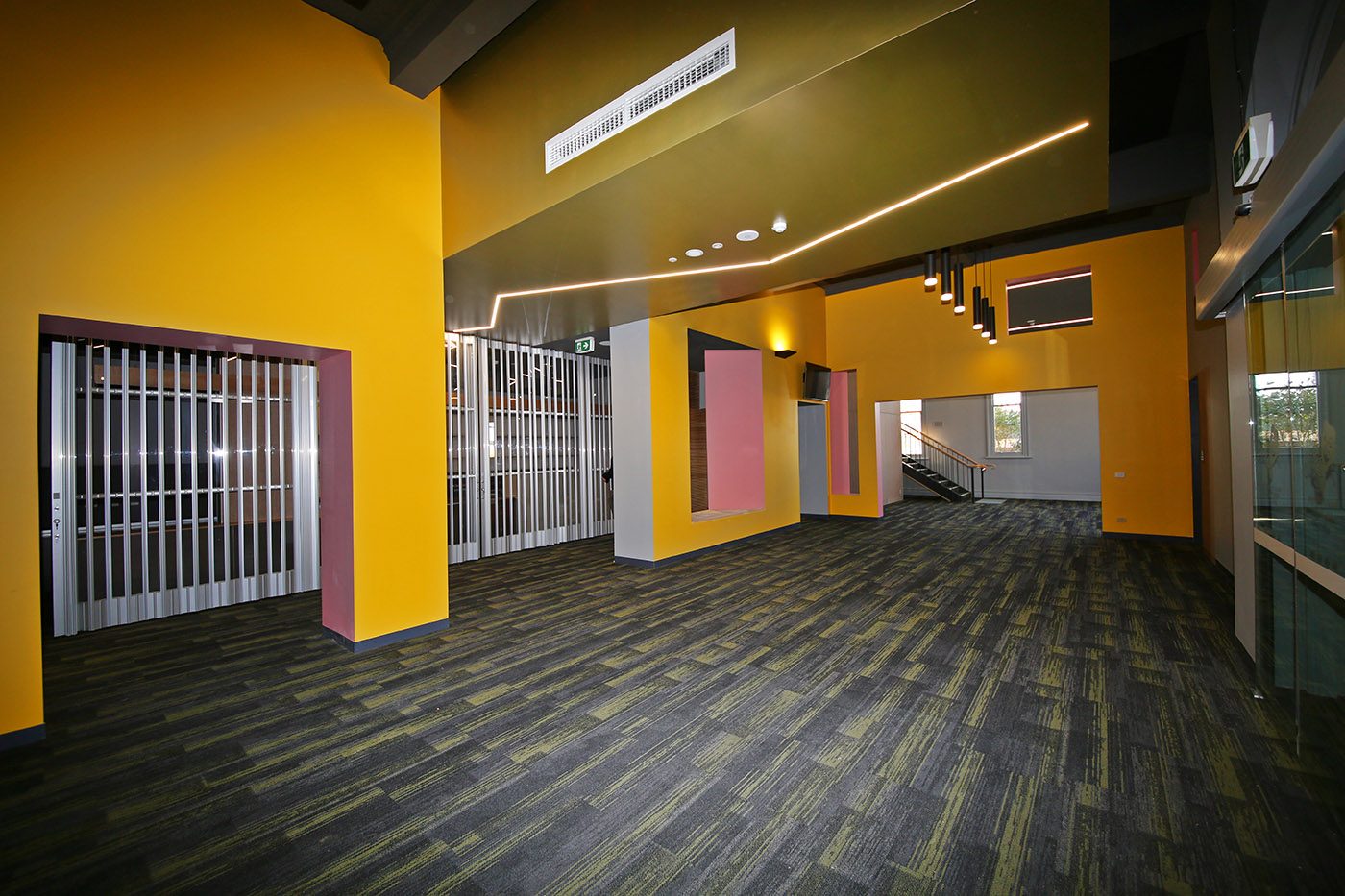 Kichen
The kitchen is well equipped with:
Combi oven
4 burner stove
Dishwasher
Large coolroom
Instant hot water unit
Display fridges x 2
Stainless steel bench tops
Servery area to supper room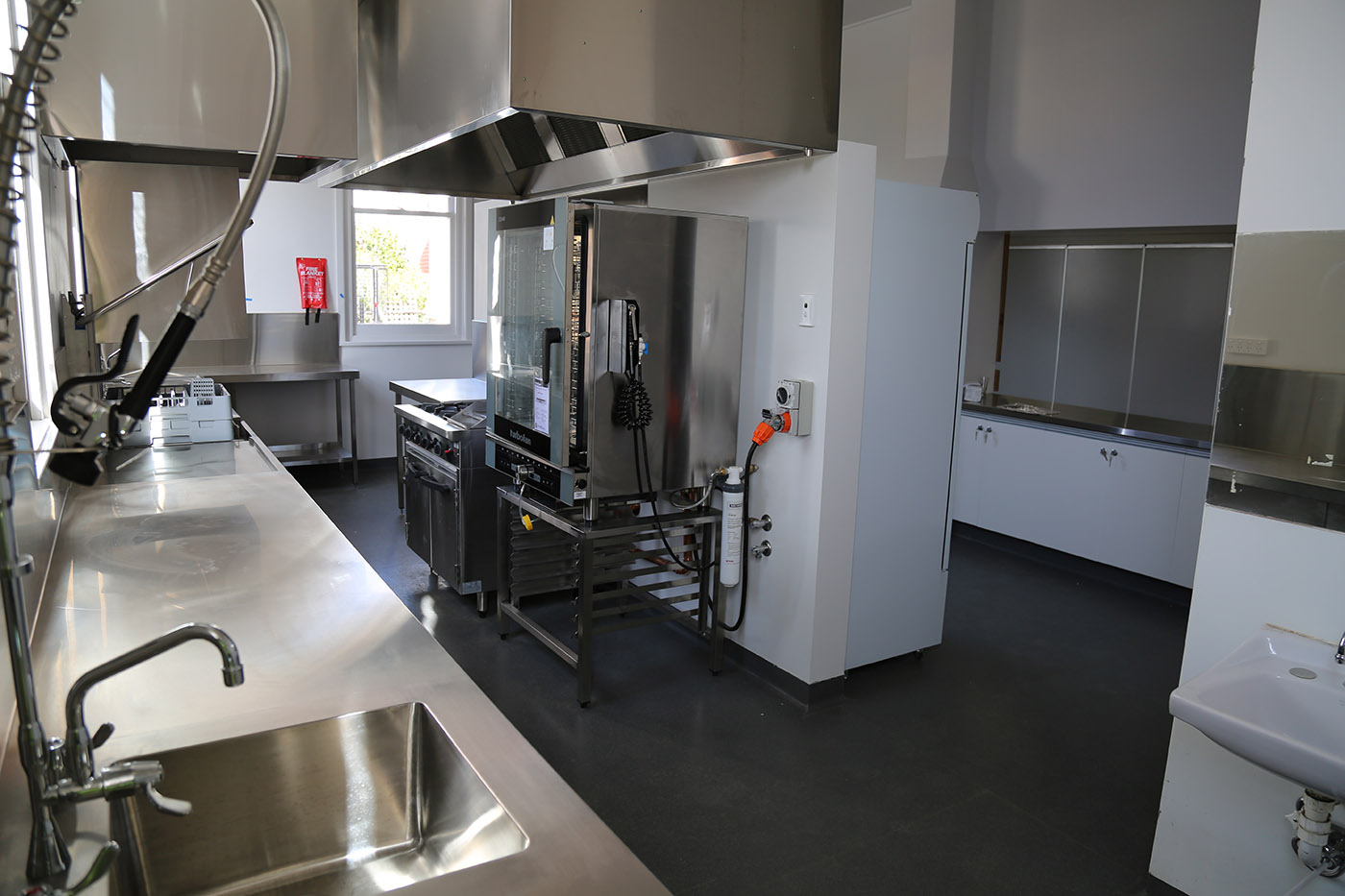 Stage
No permanent stage modular stage at a height of (usually) 0.8 metres can be erected, or performance can take place on floor level, depending on seating requirements and sight lines.
Height: 0.8 metres
Depth: 6.0 metres
Width: 10 metres
Height & Width
Floor to light grid: 7 metres
Floor to FOH lighting bar: 6 metres
Floor to underside of movable gantry (pros arch): 5.5 metres
Width between gantry uprights: 12 metres
Curtains & Drapes
Front draw curtains attached to movable gantry (Pros Arch)
Back draw curtains
Half tabs, borders and legs
Electric scenery rollers x 3
Cyclorama
Lighting
Selecon Zoom Spot 16-32degrees (1200 watts) 10 units
Selecon SPX Zoom Spot 15-35 degrees (800 Watts) 10 units
Strand Electric 743 Fresnels (1200 watts) 5 units
Rank Strand 803 Fresnels (500 watt) 3 units
Rank Strand 813 and 823 (500 watt) 4 units total
RGB LED Par Cans (20 units)
Zero 88 Bull Frog lighting desk 96 channels
Control – operable from control booth or auditorium
Selecon (2.5K) follow spot 1 Unit
129 point lighting grid
56 Dimmer rack
Overhead projector
Power
3 Phase
90 amp outlet at rear of auditorium
30 amp outlet at rear of auditorium
45 amp outlet at side entry, half way along auditorium
32 amp (x 2) Control Room (Bio Box)
240 volt 10 amp
Numerous power points (GPO) are available throughout the building
Audio
Yamaha Mixing Console (MG32/14FX)- 24 Monaural input channels suitable to both microphones and line level devices; 4 line level stereo inputs; dual stereo outlets; 2 effect outputs; 4 auxillary outputs.
Radio microphones x 4
Shure SM58 line microphone x 1
Beyer dynamic line microphone x 1
Pro audio speakers x 2 – FOH
Pro audio fold back wedges x 4 (2 are powered)
DVD player
Compact disc player
Piano
1952 Steinway M baby grand
Access to Stage
Loading Bay at rear of building (off High Street – Western Highway).
1 metre high x 4 meters wide